Thank you for visiting us at Packaging Innovations!
If you would like to discuss your requirements in detail or arrange a tour of our facilities, please complete the form below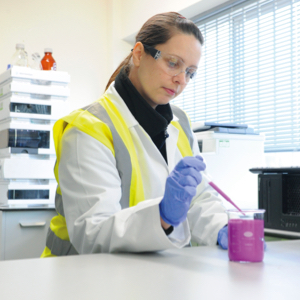 Mix it.
Fill it.
Pack it.
Label it.
Store it.
Our flexible fulfilment service allows you to pick and choose exactly which elements you require; whether it's a full end to end solution with technical advice and support from our experts and product testing, or stand-alone chemical manufacture and product mixing. We provide complete reassurance that your project will be completed on time and on budget.
From small scale orders to industrial sized requirements we can deliver a bespoke service to meet your needs.
Knowledge and Expertise – support from technical team to discuss client requirement
Technology including in-depth testing
Scale of Product Range and Capability
Technical storage for Raw Ingredient
Chemical manufacturing
Fulfilment and Product mixing – mixing or treating product before bottling
Contract packing
Storage
What we do
Manufacturing
Hazardous materials
Repacking
Labelling and coding
Retail packing
GMP (veterinary)
ISO13485
COMAH site
How we do it
Fast – we'll pull out all the stops to meet your deadlines or quick turnarounds
Flexible – our approach and facilities means we can meet your bespoke needs
Confidential – our working relationship is with you and you alone
Quality – our stringent processes and expert team ensure high-grade output
For more information on our Retail Solutions call 01733 367 650 or fill in our enquiry form above